Lab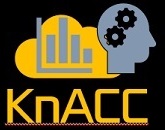 Knowledge, Analytics, Cognitive and Cloud Computing (KnACC) Lab
Affiliations
Dr. Joshi is affiliated with the following Research Centers and Labs.
Dr. Karuna Pande Joshi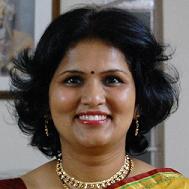 Assistant Professor, Information Systems Department, UMBC, Baltimore
Dr. Joshi is a tenure track faculty at UMBC. She has over 24 years of experience primarily as a Research Faculty and an IT Manager. Her primary research area is Data Science, Legal Text Analytics, Cloud Computing and Healthcare IT. She has developed a framework to automate the acquisition and consumption of cloud ba sed services. She also worked in collaboration with NIST to develop standards for Cloud Usability. Her research interests also include Big Data analytics, Databases, Web Technologies and Data mining. She received her PhD in Computer Science from UMBC, where she was twice awarded the prestigious IBM PhD Fellowship.
Dr. Joshi has been awarded grants by NSF and TEDCO to explore commercial opportunities for her research and was the founder and owner of JAK Tec that provides products and consulting in Cloud computing services.
Dr. Joshi also has extensive experience of working in the industry primarily as an IT manager. She worked as a Senior Information Management Officer / Project Manager at the International Monetary Fund for nearly a decade. She has also worked for MORENet , Missouri and Silverline Industries Ltd. in India. Her managerial experience includes IT portfolio management, program/project management and change management. She has managed projects across various domains including Databases, Web Content Management, Document Management, Web/Database Integration, Helpdesk Applications, IT Knowledge/Informati on Management, Facilities Applications and Network/Telecom Applications.
Her extensive industrial and research experience provides her a deep understanding of the practical issues faced by organizations that are transitioning or plan to move their IT systems to the Cloud.